The OXYGEN craftmen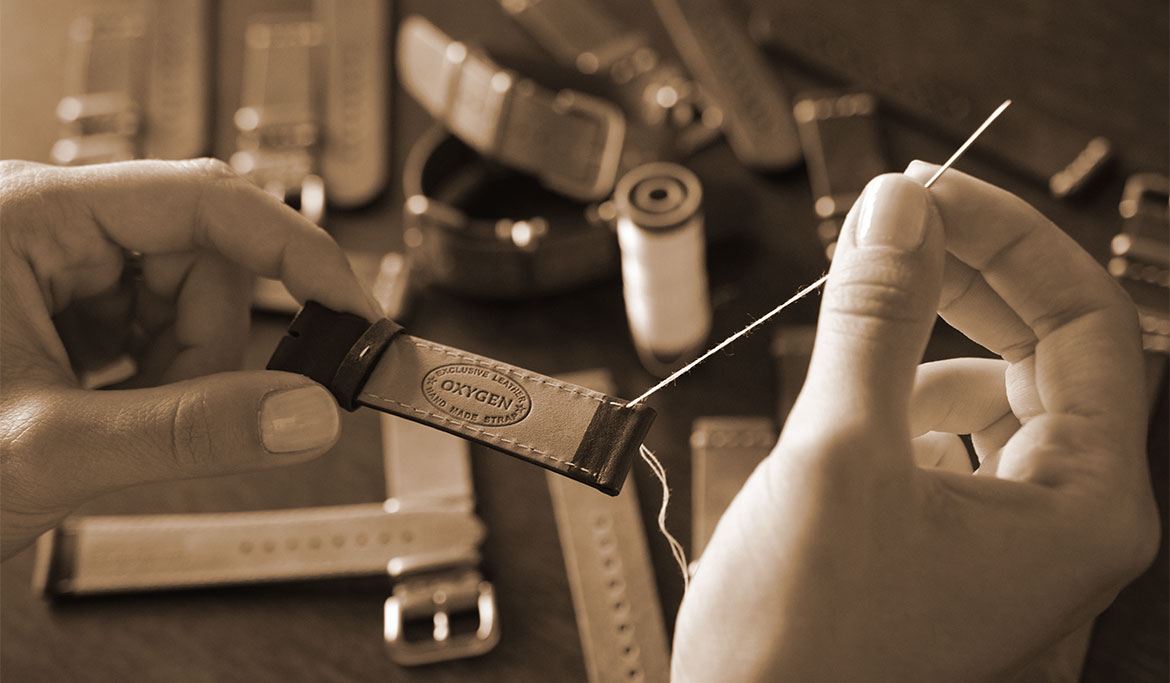 The hand of man is involved in every stage of the manufacturing of your watch, especially when making straps. All leather straps are hand-made from skins from the best Italian tanneries.
The authenticity of the OXYGEN straps is recalled by the star engraved on most loops and on the leather straps by the original seal inside.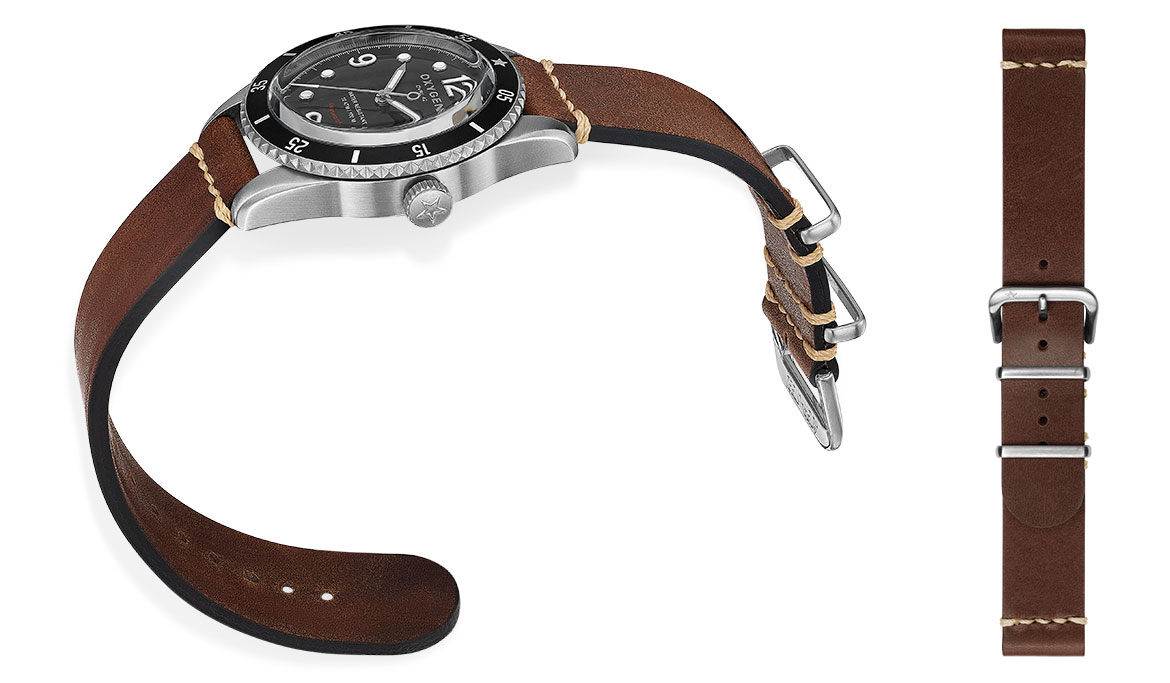 Since 2015, the team equips some of its models with a new leather strap with unique vintage style designed entirely by its creative studio.